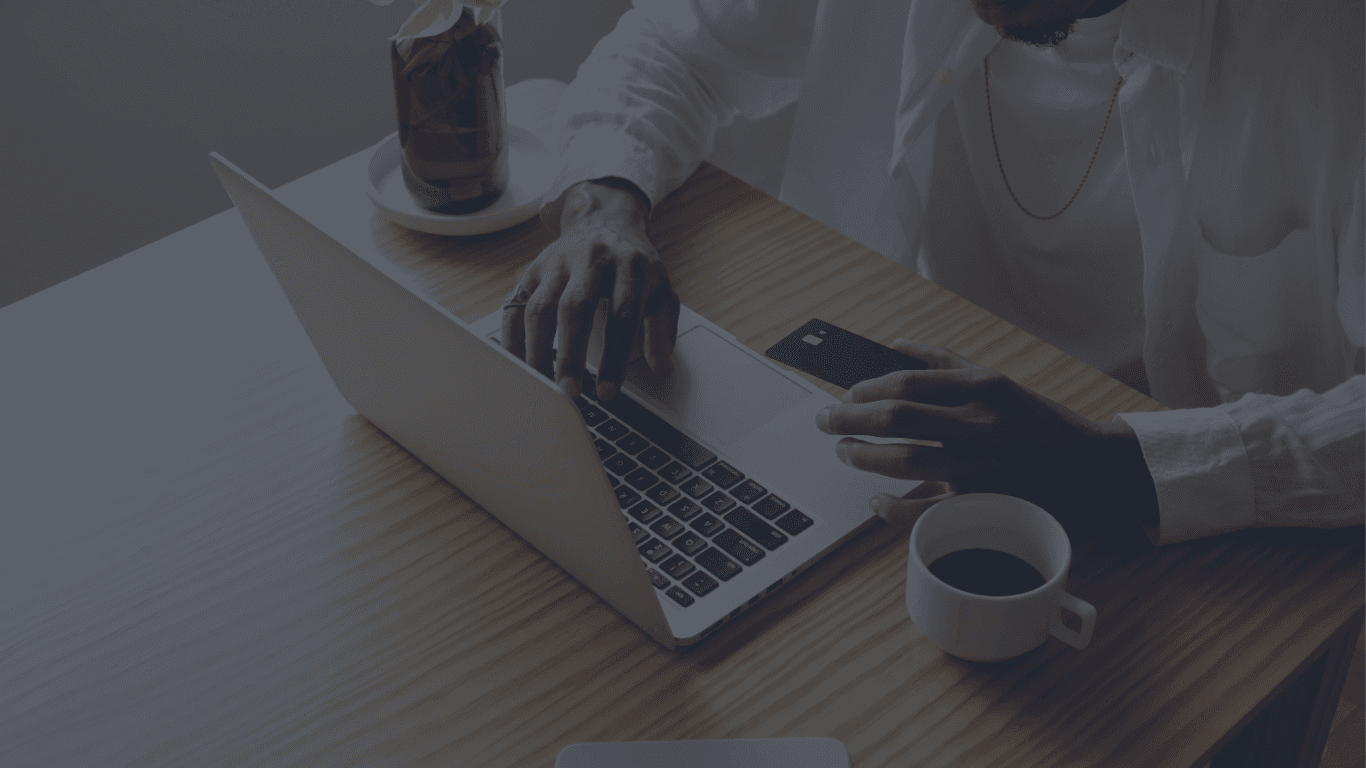 Why Mintly for account validation?
In the pursuit of precision and reliability, Mintly stands out for several reasons:
Check bank account data
Check IBAN and SWIFT
Fetch address & postcode
Confirm payment types
Reduce failed payments
Improve cash flow
Build customer satisfaction
Better customer onboarding
Unlimited usage
Cancel any time
API and portal access
Superb docs and guides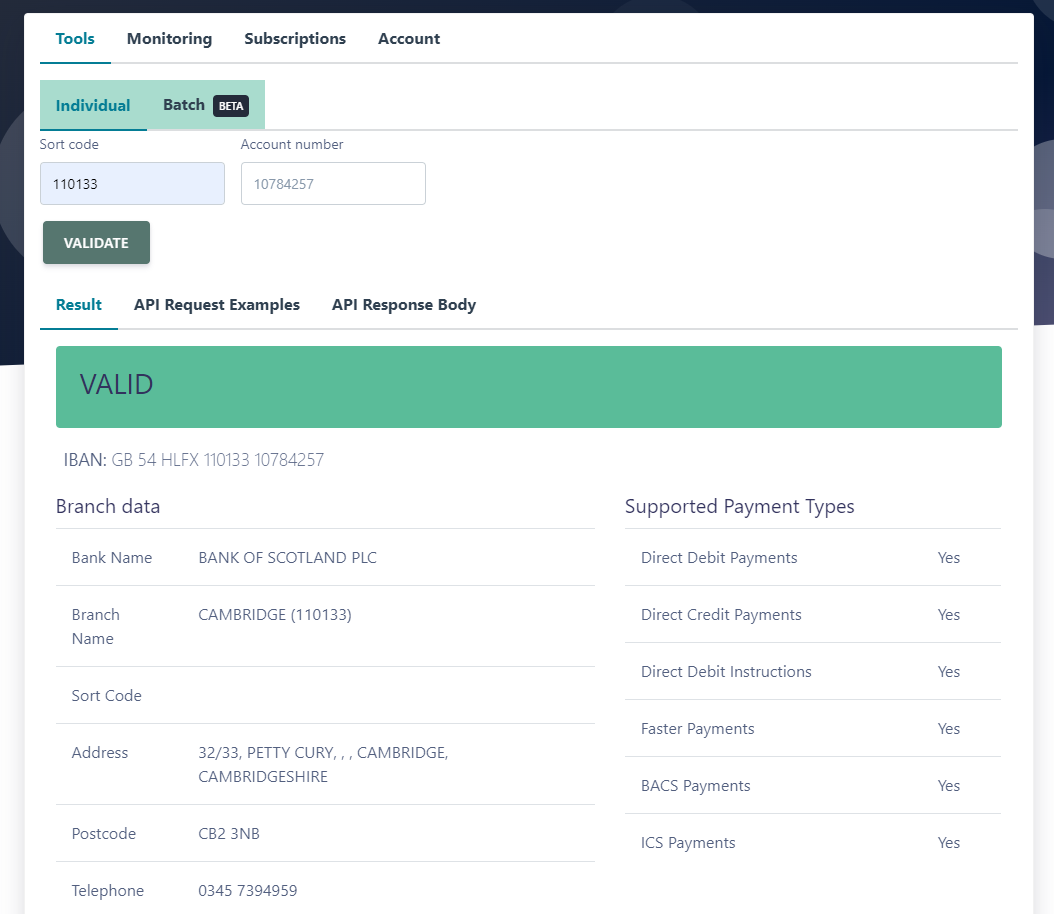 Check bank account data easily
Whether your business is sending or receiving payments, you need to be confident that payment details are correct. We take the hassle away and check sort codes, account numbers and IBAN for correctness and ensure you know which payment types each account supports.
Check IBAN, sort code and account numbers are valid with our portal or advanced API

Check sort codes and return the bank details, allowing users to double check, further reducing payment issues

Returns the payment types that a bank branch accepts, including BACS, CHAPS, Faster Payments, Direct Debit/Credit and ICS

Includes a Zapier integration, allowing a "no code" solution that can be used with your existing business workflows

Works for all UK and Ireland bank and building society accounts, and data updated weekly. We also validate all IBAN, from all participating countries.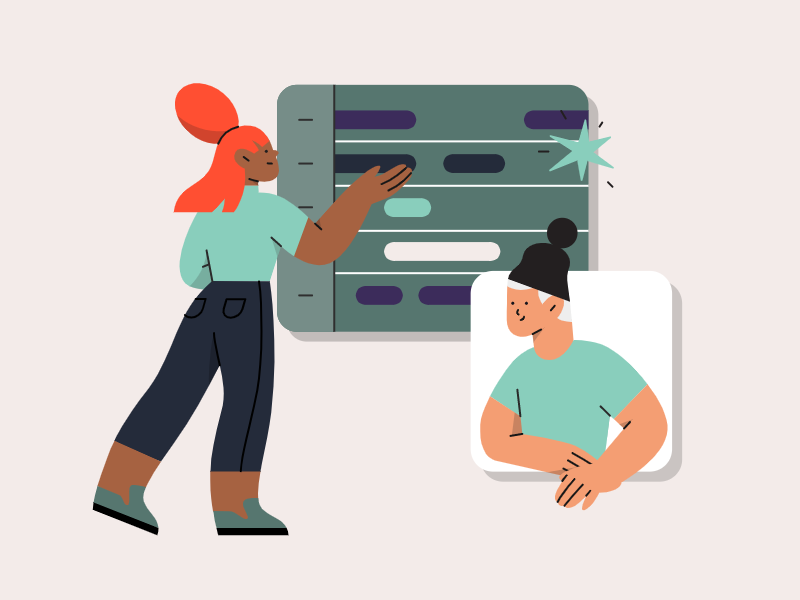 Simple Integration

Get started fast: we have a simple API with Open API 3.0 standards, and example code in many languages. You can also try our Zapier integration!
Our customers see automation as the future. Automation means improved efficiency, lower costs and less time dealing with problems.
Anywhere that sort codes and account numbers are collected will benefit from validation, and mintly can help! We keep our database updated with the latest data and algorithms so that you can focus on your core business. Our highly available APIs return data with double-digit millisecond latency, and we only charge you for what you use. Mintly offers the best bank account and sortcode checker.
Helping you check sort codes and accounts
Whether your business is already tech-savvy and has its own team of developers, or you are a tech novice, we have a solution that fits you.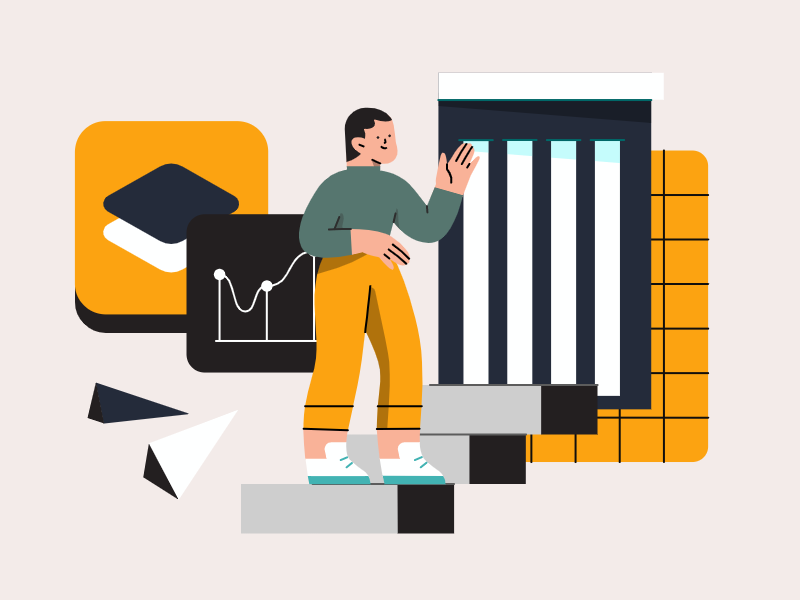 Advanced APIs for seamless integration
If you have a development team, send them overview to our API spec and they can get coding straight away. Our APIs comply with modern standards and are fully documented.
Easy to use Portal
If you don't have a team of developers we can still help; login to our secure Portal to manually validate your data
Reasons why you need an account and sort code checker
Avoid bank fees
Bounced and failed payments mean more cost for your business. Checking account data in advance saves time and money.
Reduce fraud
By using a sort code checker, you find out the bank branch data and can condfirm this with your cusomter to reduce fraud.
Customer satisfaction
When payments work first time, customers are happy and trust your business. If things go wrong it leads to lost customers.
Improve compliance
BACS requires that businesses do what they can to check data before it's submitted.
Reduce costs
Checking accounts manually is costly and time consuming. Mintly API can check thousands of accounts each second.
Why mintly?
We can get you up and running fast. We can also help you integrate our API with your current systems.
Want to find out more?
We'd love to hear if mintly is the type of solution provider you are looking for. Contact us for a friendly chat about integrating into your platform and to find out about our subscriptions.